Riga is becoming an increasingly popular travel destination in Northern Europe. Yet it is still uncovered travel gem for many travelers.
If this is your first time in Latvia, there are plenty of online resources you can find on classic to things to do in Riga. Lonely Planet alone lists a good bunch of them. These are good general tips. Yet, let's be honest, nobody can give better and more specific advice than a local.
St. Peter's Church, Blackheads House, Riga Central Market, and Art Nouveau district near Alberta Street are all great places to go. Yet there is plenty more to see that none of the non-local articles tells you about.
Latvia is a safe and green destination and people are mostly friendly and helpful here. So, why not look behind the typical touristic spots. Take a public bus, trolley, tram, train, taxi or hire a car or a local guide. They will take you away from the very center and you'll be stunned by what you'll find there.
Here are some of the best unusual things to do in Riga. These will help you to enjoy our city at its utmost being not a tourist but rather a welcomed guest.
#1: Enjoy the City Parks
Latvia is a green country. Hence you should take a chance to soak up this greenery while you are here.
Even if you don't have enough time to go outside Riga you can find amazing green sports in the city.
There are seventeen big parks in Riga. The most prominent ones in the city center are Esplanāde, Vērmanes dārzs, Kronvalda Park, Bastejkalns and 11. novembra krastmala. Viesturdārzs and Ziedoņdārzs are a bit away from the center. Yet these all are beautiful green areas to visit on the right coast of Daugava River.
Go to the left coast and you'll find even more greenery: Arkādijas, Uzvaras, Dzegužkalna, Nordeķu, Ēbelmuižas parks and the park of Māras ponds are all amazing places to enjoy nature in the city.
Parks are great places to sit down and have a rest after a long walk in the city, catch some sunrays on a warm summer day and lazy chill out while watching the rest of the city is busy with its daily works.
During weekends, holidays and national festivals the parks in Riga are also popular places for local events where you can soak up the local culture and hospitality.
#2: Visit Forests!
Parks are by no means the only green places in Riga. While looking for things to do in Riga I highly recommend visiting and hiking in some of the woodlands in the city.
Either you arrive by plane or by any land vehicle you'll see vast forests surrounding the city. Predominately pine tree forests are so dense that in some places you may have serious doubts if you are actually in the biggest city of the Baltic States.
Here's a short story that reveals it.
A group of young and cheap-alcohol thirsty foreign men was shocked by the first view from the plane landing in Riga. They probably expected to see the usual view of tall city buildings. Yet instead they saw just vast forests as they approached Riga. The forests were obviously not the main purpose of their travel. Hence the disappointed party animals rushed from one illuminator to another in a hope to see at least one pub and a strip club on the horizon.
This was both funny for locals returning home and extremely worrying for the cabin crew. Eventually, they were calmed down and I am sure they got everything they were after once they got to the center of the city. Yet their first impression about Riga was very disturbing and not just for them. Well, Latvian greenery can obviously cause some shock. The "promised" city of Riga hides behind and in between its vast woodlands.
#3: Hike or Relax On the Beach
You might not believe it, but Riga has probably the best beaches in Europe. Riga City and Latvia shine with its gorgeous and natural sea-coast and white-sand beaches.
Most guests visit the neighboring resort city Jūrmala to go to the beach. Yet Riga itself has something great to offer. The Daugavgrīva and Vakarbuļļi beaches are just stunning. They are easy to reach with public transport, and not less attractive than some of the best beaches in Latvia.
The beaches of Riga are popular among locals but remain relatively unknown for the city guests. It is probably because you must cross not that prestigious districts to get there. However, this will enrich your travel experience for sure.
Beaches in Riga are great for both leisure basking in the sun and hiking on the beach between two big rivers: Daugava and Lielupe.
The sea-coast is also known for its most beautiful woodlands in the city. The beach, dunes, and forests here are all included in the Nature Park "Piejūra". Hence it is an amazing area of national and EU importance.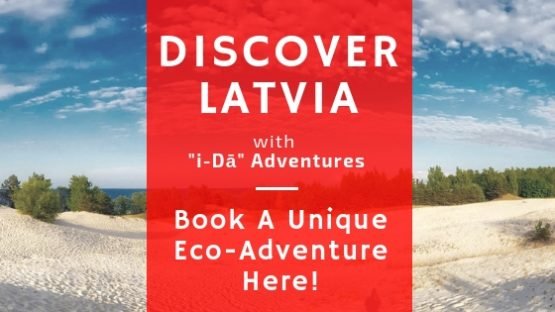 #4: Discover Riga in Winter – Go Cross-Country Skiing
One of the best things to do in Riga if you visit Latvia in winter is skiing. If you come from a country where there is no snow or you haven't tried cross-country skiing before, Riga is a place to go for it.
The city has several cross-country skiing tracks set up in the winter. You can rent skiing equipment for as little as 5 Euros an hour. The best ones are in Lucavsala, Biķernieku mežs (Bikernieku Forest) and Uzvaras parks. These are close to the center and you can get there easily with public transport or taxi. An hour of this activity is usually enough for the first time.
#5: Go Kayaking or SUP
One of the best and unusual things to do in Riga is kayaking or doing stand-up paddleboarding (SUP) in Daugava river, Chanel of Riga and some of the really wild areas well "hidden" from the eyes of an ordinary tourist.
There are many kayaking and SUP routes to take in Riga. You can enjoy the city center on the Channel, go to the Buļļupe that connects Lielupe and Daugava rivers. Or you can visit the harbor and ship docks on a kayak or a SUP. It's a memorable experience. Find great custom-made kayaking day trips here.
#6: Things To Do In Riga Yet Outside Riga
Finally, leave the city! And I mean it. Some of the best things to do in Riga are actually outside the city. Real Latvia starts outside Riga.
Latvia is the second greenest country in the European Union in 2019 (after Sweden). Hence it is hard to find any better place in northern Europe for nature lovers.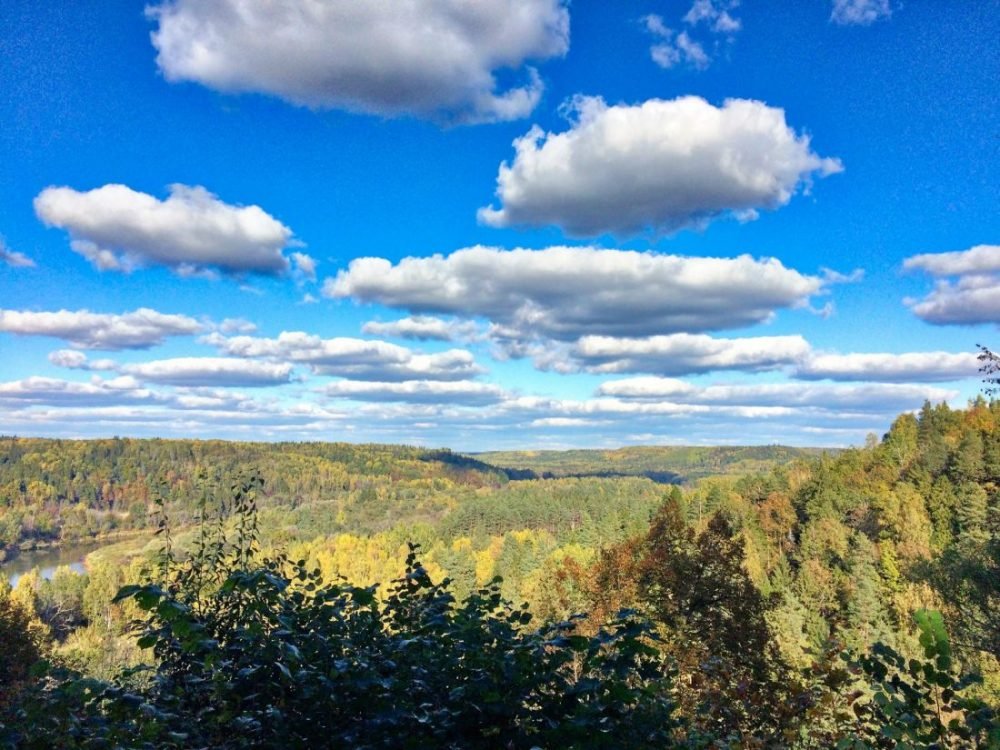 More than 50% of Latvia are forests. Around 12 thousand rivers and 3 thousand lakes make it also a watery country. Latvia is proud of its gorgeous sandy beaches, which are also among the most beautiful beaches in Europe. The pristine nature combined with the fact that Latvia is also a very sparsely populated country makes it an ideal place for those who are looking for tranquillity and new off-the-beaten-path destinations.
Some of the best things to do in Riga are taking the day trips or (even better) longer journeys outside Riga to any of the gorgeous sandy beaches, pristine forests, bogland, lakes, and rivers. Some of the greatest kayaking/canoeing destinations are only an hour or so away from the capital city.
Finally, try the Latvian Sauna Ritual. It is a unique Latvian tradition that you won't find anywhere else in the world. It is the best to experience it outside Riga. Yet it is possible to have Latvian Sauna Ritual also in the city or its closest surroundings.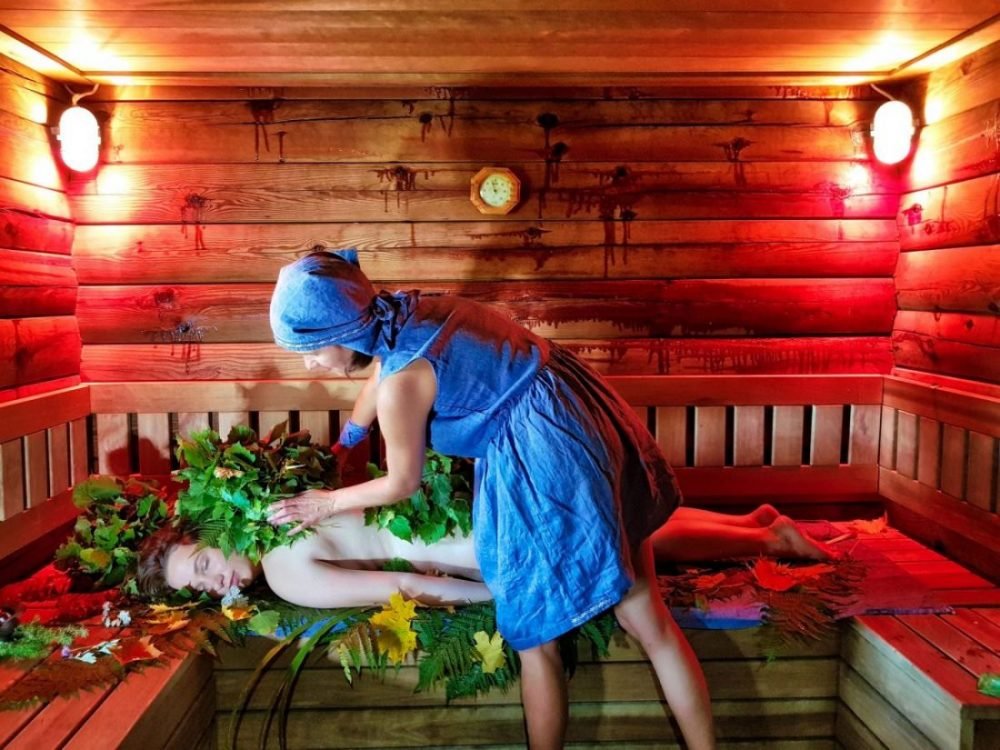 Conclusions
More and more travelers are uncovering Riga as a new exciting destination in Northern Europe. Most are going after the city's classic charm including Art Nouveau, famous Riga Central Market and cozy bars and unique culture.
Yet there is a lot more, that only a few know about. Latvia is among the greenest places to visit in Europe. Hence there are plenty of things to do in Riga apart from admiring its architecture and culture, especially if you love outdoors.
Enjoy city parks, visit its forests, hike and relax on its gorgeous sandy beaches, try cross-country skiing in the winter or be even more adventurous in a kayak or on SUP to see the city from another perspective.
Finally, go outside the city! Latvia starts outside Riga. The best way to discover it is to take some day trips or go for a longer journey outside Riga. You'll discover pristine forests, amazing sandy secluded beaches, breath-taking bog lands, and off-the-beaten-path pristine natural places. There are plenty of great undisturbed places for hiking, kayaking/canoeing or just soaking up the natural beauty.
Finally, try the Latvian Sauna Ritual. It's an amazing Latvian tradition you won't get anywhere else in the world.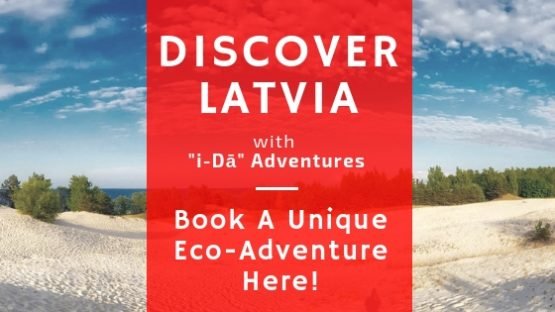 What do you think about these things to do in Riga? Are outdoor activities appealing for you? Leave a comment or contact me at rolands@escaperies.com.