Why You Should Not Miss An Adventure Travel To Latvia (Even If You Are Not Adventure Traveler)
Visit Latvia – A Place For New Experiences
Latvia has been truly an under the radar travel destination in Nordic Europe so far. The Telegraph reveals 25 amazing things you probably didn't know about Latvia. They are all true. Yet, it is just a very raw insight before you visit Latvia. Do you want to know more details from a local's perspective? Read this ultimate guide that I have compiled for you!
Latvia is a perfect place for new experiences. You will find pristine nature and authentic Baltic traditions here. The global travel tendencies show that travelers are more and more in search of authentic experiences. Such are natural and cultural discoveries as well as active and exciting activities. Latvia perfectly meets all these criteria and exceeds them. Plus Latvia and the other Baltic States are European Union countries and we are in the Schengen Area. This makes visiting Latvia even more attractive.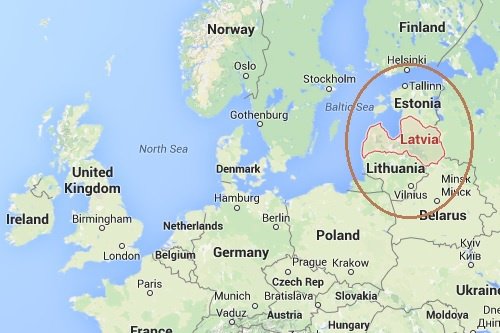 I am a keen traveler and I know how overwhelming it can be to search and compile all the information about the chosen travel destination that actually fits your needs. Well, if you plan to visit Latvia, look no further. I have done this for you here. In this article, I have compiled the very best places to visit and things to do in Latvia. For even more details do not hesitate to check out the links included.
The majority are visiting Latvia mostly because of its capital Riga and some of its surroundings. Yet as a local I can assure you that the real Latvia starts outside Riga. Don't get me wrong. Riga is a gorgeous city. It is my hometown and I love it. It is a must for all the first time visitors to Latvia. Yet I also would like to invite you to make a step further. I invite you to go outside the capital to see the main treasures of Latvia: its pristine nature and authentic traditions. Hence in this article, I will first focus on these values. Welcome!
Why Adventure Travel In Latvia Might Be Your Best Choice
What makes a visit to Latvia a great choice if you love adventure travel? It is a natural beauty, new experiences, diverse outdoor activities, and unique Baltic traditions. Latvia is also a low-cost destination compared to many other European countries.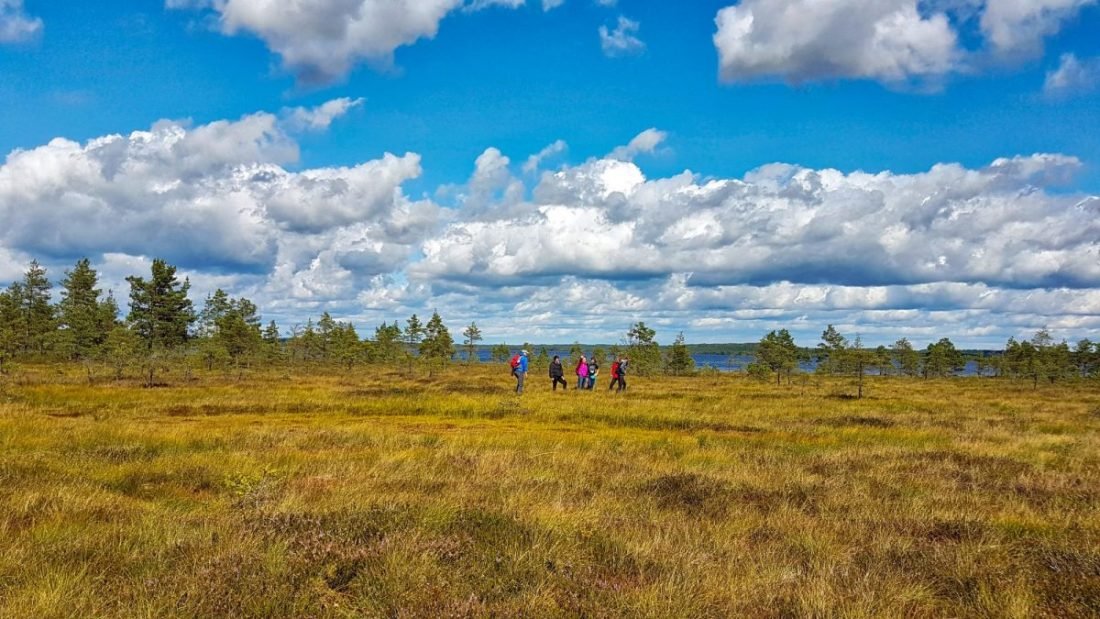 Natural Beauty
Latvia might not be a standard tourism destination that first comes to your mind. Yet it has a gorgeous nature and it is a perfect Nothern ecotourism destination.
Visit Latvia and you will see that we still have nature values that had been lost in other parts of modern Europe decades ago! I am a nature conservation expert with an experience of more than 18 years. I have worked not only in Latvia but also in other European countries. Thus I dare to call Latvia one of the greenest countries in Europe. Latvia topped Environmental Performance Index in 2012. Since then it had dropped to the 40th place. Yet it is mostly due to changes in methods. Latvia is still among the leaders when it comes to the quality of the environment. That said if ecotourism is what speaks to you, visit Latvia.
Contact the local ecotourism experts and you will get a dedicated and informative adventure trip! This a great way to learn more about nature conservation and sustainable tourism in Latvia and in Europe.
Baltic Sea And Stunning Sandy Beaches
Visit Latvia and you will find amazing sandy beaches here. Latvia has for sure among the most beautiful Nordic coastlines in the world. The Baltic Sea coast in Latvia is more than 500 km (311 miles) long. It is largely secluded but at the same time, it is public and easily available for everyone.
Dense Forests
Latvia is also the land of forests. More than 50% of the territory is covered by forests, which is well above Europe's average of 33%. Dominating trees are pine, birch, and spruce. Yet we also have different mixed broad-leaved forests. They become especially beautiful in the autumn.
Pristine Bogs
More than 10% of Latvia is bogland. Most of these bogs and mires are truly wild and pristine. We still have unique raised bog habitats that have largely disappeared in Western Europe.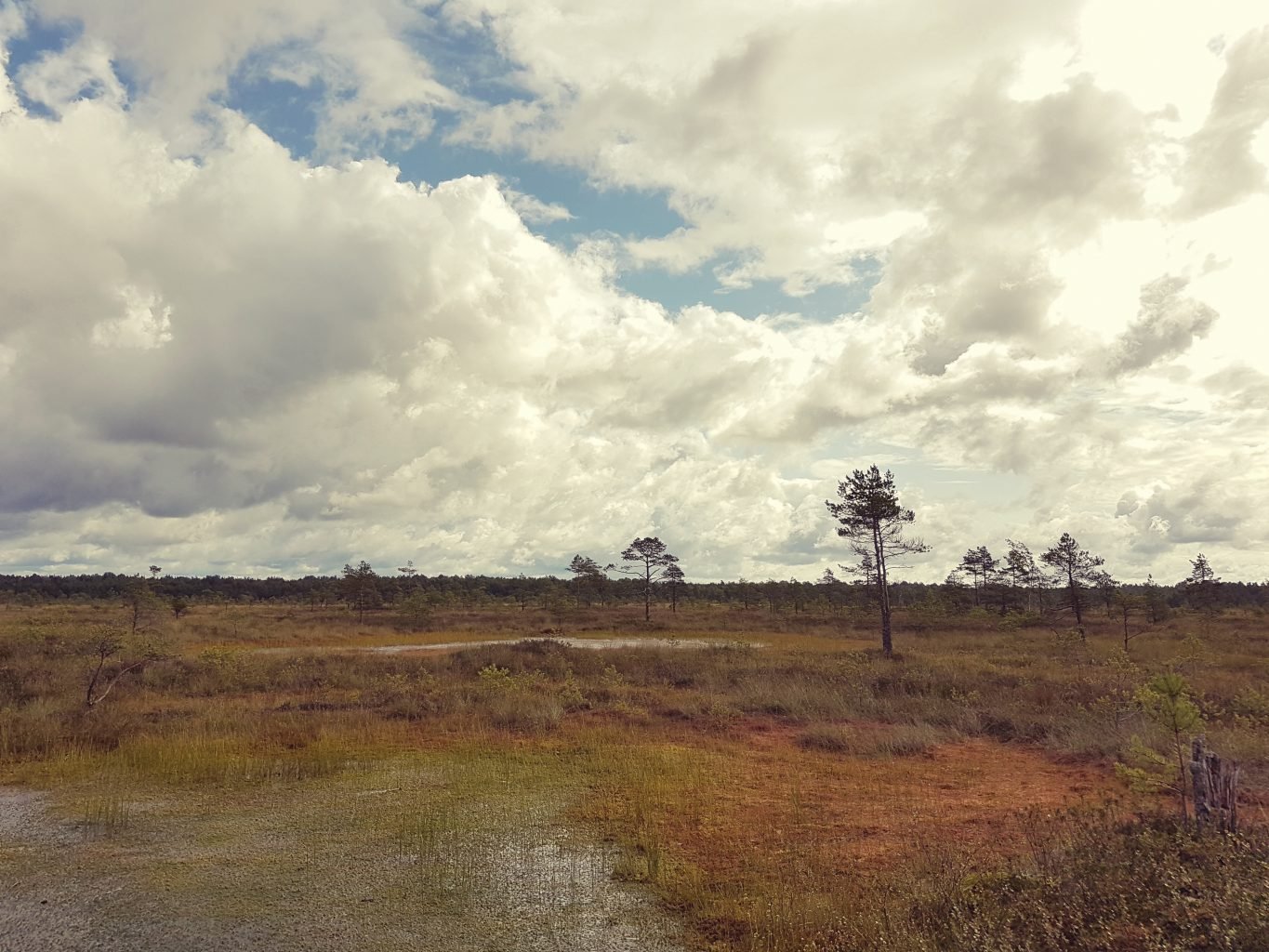 Lakes & Rivers
Latvia is also a very watery country. We have around 12,000 rivers and 3,000 lakes. Eastern region of Latvia – Latgale is even called the "Land of Blue Lakes", and this is not without a reason.
Protected Areas – Best Places To Visit In Latvia
There are 4 national parks, 42 nature parks, and 261 nature reserves in Latvia. We also have 4 strict nature reserves, around 355 nature monuments, 7 protected marine areas, and a biosphere reserve. There are lots of small protected areas called micro-reserves as well. All these areas are set-up for the protection of species, natural habitats, and traditional landscapes. Many of them are great eco-tourism spots. Here is a great movie about protected areas of Latvia. Enjoy!
The protected areas in Latvia are of European Union importance. Most of them are Natura2000 sites. Some of the best places to visit in Latvia are the four national parks and North Vidzeme Biosphere Reserve. Yet there are also several other great protected parks that you should not miss.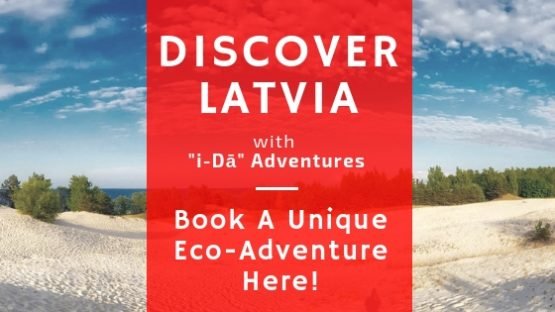 #1: Gauja National Park – The "Must See" Place In Latvia
Gauja National Park is the oldest national park in Latvia. It is the most beautiful destination that attracts many visitors. You can soak up the beauty of pristine nature here, which is so different in each of the four seasons. In summer and spring, it is a popular place for kayaking/canoeing in the gorgeous Gauja River Valley. In the autumn the beautiful broad-leaved forests in Gauja Valley turn into breathtaking yellow and red colors. While in snowy winter it is a great place for cross-country skiing. Gauja National Park is a "must see" place when you visit Latvia.
There are also cozy popular towns that you may wish to visit in Gauja National Park. Such places are Sigulda, Krimulda, Turaida, Līgatne, and Ungurmuiža. Also, the new Latvian cultural center Cēsis with its more than 800 years old town is a "must see" place. You can get to the Sigulda (50 km/31 miles) or Cēsis (90 km/56 miles) by train or bus from Riga and rent a bike there. Or you can travel by car and be more mobile when visiting Latvia.
#2: Slitere National Park – The Wildest Place To Go When Visiting Latvia
Slitere National Park is the wildest national park in Latvia. It is in the northwest part of the country and includes Kolka Cape- the place where the "two seas" (open Baltic Sea and the Gulf of Riga) meet. Earlier it used to be a strict nature reserve with a very limited public access. Today it is a national park open for visitors. Yet in some parts, the access is still restricted to protect natural values.
The park is quite far from Riga (160 km/99 miles to Kolka) but much closer to the very nice Talsi Town. Kolka Cape is only 64 km/40 miles from Talsi. You can get to Kolka by bus, but it will take some four to five hours from Riga. Thus a car is the best choice to travel around there.
#3: Kemeri National Park – The Place Of Magic Boglands
Kemeri National Park is the closest national park to Riga. This makes it also the most visited one. The most attractive parts for visitors are Great Kemeri Bog with its boardwalk. Lake Kaņieris is a perfect spot for bird watching and angling. You can get to Kemeri National Park by train or bus from Riga. It is also a short (ca. 45 minutes) drive by car from the capital. 
#4: Razna National Park – The Gem Of Eastern Latvia
Razna National Park is the youngest of all national parks in Latvia. It is the only one in the eastern part of the country – Latgale. Latgale is rich with lakes. Hence it is called "The Land of Blue Lakes". The park itself is named after a big Lake Rāzna, which is sometimes called even the Sea of Latgale. The park has lakes and forests and the unique diversity of nature.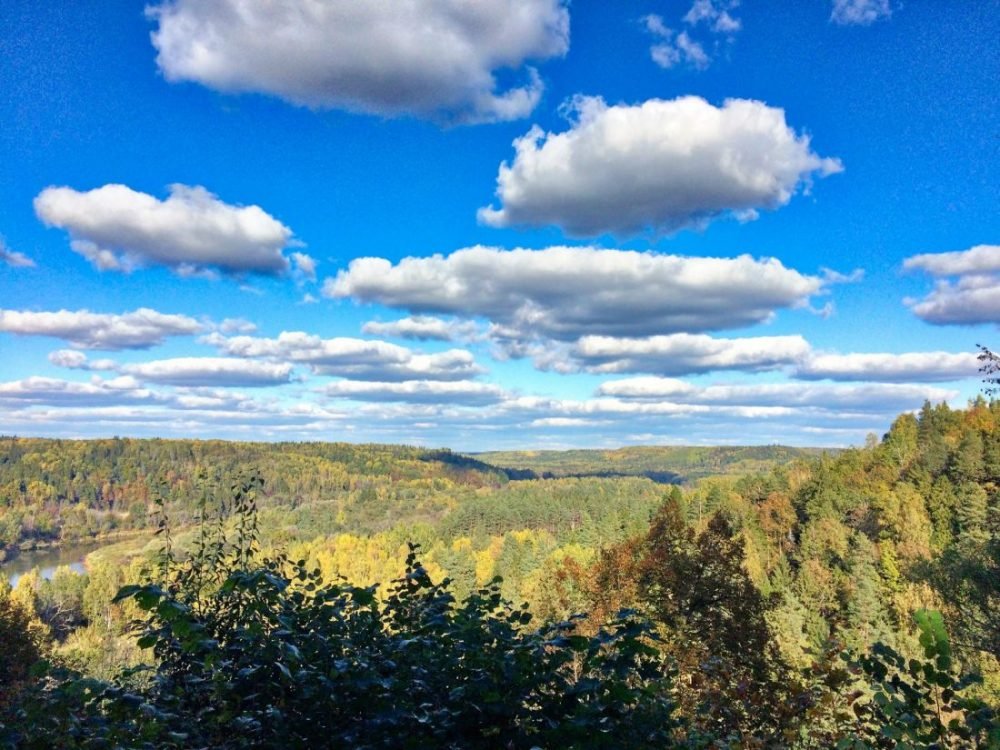 You can get to the park traveling by bus to Rēzekne City. Yet I would recommend renting a car. This is how you will see much more of this unique and totally different region of Latvia.
#5: North Vidzeme Biosphere Reserve
North Vidzeme Biosphere Reserve is the biggest protected area in Latvia. As the name itself suggests the reserve is located in the northern part of Vidzeme, which is the central part of Latvia.
The reserve is a protected area of international importance recognized by UNESCO. The area includes both natural and cultural values. You can enjoy the gorgeous Rocky Seashore of Vidzeme. Or you can head to any of the remote and pristine bogland areas near Estonian border. The beautiful rivers of Salaca and Ruja, as well as Burtnieku Lake, are perfect places for kayaking/canoeing.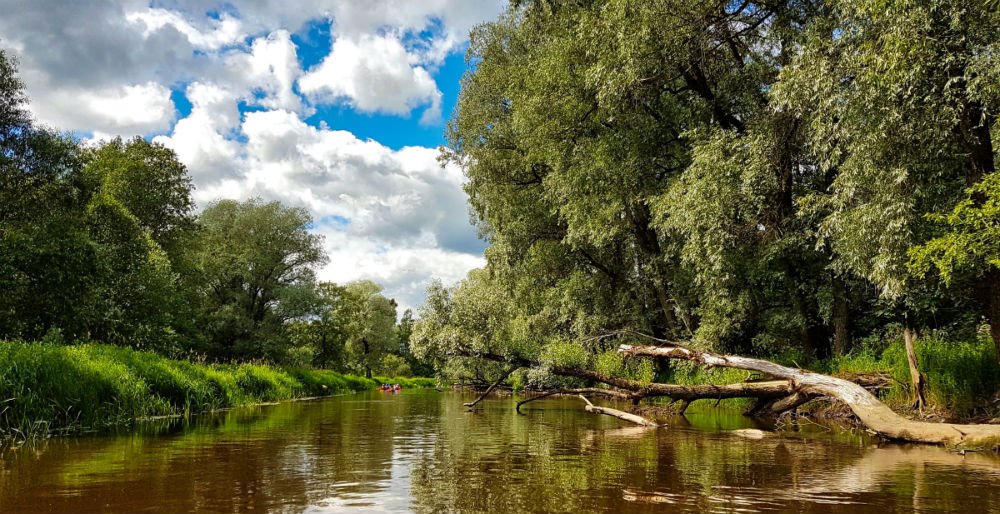 Getting there depends on the activities you plan to do. A car is always the best option to get the most of your trip. However, you can also choose a bus. To get to Vidzeme Stony Beach go to Tuja village. If you plan activities in Salaca River you can choose to go to Mazsalaca Town. It is the starting point of the most beautiful boat trip on this river. Another option is to go to Staicele or Salacgriva Towns. The latest one is at the Gulf of Riga. You can also choose to go to Valmiera, which is the biggest city in Vidzeme with good further connections.
North Vidzeme Biosphere Reserve is a huge area to explore. Hence the motivation to visit Latvia again.
#6: Nature Parks
The most prominent protected areas mentioned above are not the only ones worth looking at when you visit Latvia. There are also smaller nature areas that you might be interested in. Such are:
"Lake Pape" Nature Park
 "Lake Pape" Nature Park is the area in the very southwest part of Latvia. Lake Pape is a shallow lagoon lake. It is a perfect place for bird watching during the migration periods in the spring and summer. Pape is a remote place that can be reached by car or by bus. It is 50 km/31 miles south of Liepaja city.
Nature Park "Bernati"
Nature Park "Bernati" is another great place near the Baltic Sea. It is only halfway (20 km/12 miles) between Liepāja city and Lake Pape. There are several good guest houses in Bernati. Most of them you can find on the booking sites. Just book in advance if you visit Latvia in summer.
The beach is gorgeous here. Yet be careful while swimming in the sea! There are cunning rip currents in this area.
Nature Park "Piejura"
Nature Park "Piejura" is the nature park lays at the seacoast of Riga, Carnikava, and Saulkrasti municipalities. The word "Piejūra" itself means "at the sea". That said it is one of the closest protected areas that you can go to while you are in Riga. So what's interesting there? Well, you will find gorgeous beaches, sandy and grey dunes here. Old coastal pine forests with fresh air right in or next to the big city are what attract people too when they visit Latvia.
A special place of interest is Daugavgrīva Fortress. It is built in the Swedish Livonia in the 17th century. Today it is a pretty wild and interesting area in the very north of Riga city.
For a relaxed holiday with your family or friends on a sandy beach visit Saulkrasti Town. It is the longest town in Latvia some 45 km/28 miles to the North from Riga.
Public transportation to any point of interest in Nature Park "Piejura" is well-developed. You can choose going there by bus or train. Both are frequent. If you feel more adventurous you can also rent a bike that you can also take with you on a train.
"Lake Engure" Nature Park
"Lake Engure" Nature Park is about 70 km/44 miles to the northwest from Riga. Engure Lake is also a shallow lagoon lake. Hence it is also a paradise for migrating birds and a good place for bird watchers. Yet it is much closer to Riga than Lake Pape. You can get to the park by bus or by car. The lake is close to the Gulf of Riga. Thus you can combine bird watching on the lake with a relaxed afternoon on a beach. You will find great spots for this on the way back to Riga in such places like Klapkalnciems, Ragaciems, and Lapmezciems.
Abava Valley Nature Park – Great Kayaking Trips & Cozy Small Towns
Abava Valley Nature Park is an amazing destination for a kayaking or canoeing trip. It has impressive landscapes, cozy old towns on their banks and natural diversity. Depending on which section of this river you plan to conquer you will get one or all these values combined.
Nature Park "Daugavas loki" (Meanders of Dauagava)
Nature Park "Daugavas loki" (Meanders of Daugava) is a scenic area in the very south-east part of Latvia. It is famous for its pronounced natural meanders of the biggest river of Latvia – Daugava. This is also the UNESCO heritage site. You will see totally different Daugava compared to the same river in Riga.
"Daugavas loki" is a beautiful area for kayaking and canoeing. You will witness amazing off-the-beaten-path nature spots here. 
The water tourism is not that well-developed on Daugava as it is on other popular rivers in Latvia. Hence you can ask a professional local adventure travel company to arrange your trip when visiting Latvia.
While traveling to this part of Latvia you can also visit the second biggest city in Latvia – Daugavpils. "Must see" places here are Daugavpils Fortress and Mark Rothko Art Center. Daugavpils is around 225 km/140 miles away from Riga. Thus it is usually not a one-day trip if you want to see something more than the sightseeing sites only in the city.
Lubana Wetland Complex – Birds' Paradise
Lubans is the biggest lake in Latvia. The unique lake and the area around it is a wetland of international importance.
Lake Lubans is another great place for bird watching in Latvia. There are six bird watching towers available for this activity.
The area is the home for many protected species and habitats. You can also buy local fish and rent a boat here. Lake Lubāns is around 215 km (155 miles) from Riga. Thus you might consider visiting it along with other places in Eastern Latvia – Latgale (like Rāzna National Park and/or Nature Park "Daugavas loki").
Best Activities In Nature When You Visit Latvia
Pristine Latvian wilderness offers plenty of outdoor activities. That said you'll find plenty and diverse experiences here. These are mostly so-called soft adventures available to almost everyone.
Latvia is not densely populated, and over tourism is also not a problem here. Hence you will easily find many secluded places for outdoor activities.
#1: Hiking In Latvia & Walking Experiences
Coastal Hiking In Latvia
Latvian coastline is the best for hiking. It offers amazing sandy beaches, dunes and coastal forests.
There is also a new long-distance hiking trail along the coastline of the Baltic Sea. This trail is a part of the so-called E9 European long distance path or European Coastal Path. Currently, it is 1,230 km (764 miles) long. The trail starts in a small village called Nida on the Latvian – Lithuanian border. It goes along the Latvian and Estonian coastline ending in the capital of Estonia – Tallinn.
Yet, if you don't feel ready for such an arduous challenge, Latvian coastline offers plenty of great shorter hiking options. Some of the most beautiful hiking sites in Latvia are between Pāvilosta and Jurkalne, Sikrags and Kolka, Tuja and Vitrupe, Kaltene and Roja as well as in and near Riga city. These are each one-day hikes of about 20 km (12 miles). You can, of course, choose longer or shorter distances to go as you wish. It is also great to have shorter beach walks in Riga, Jurmala and Liepaja cities.
Dense forests and vast bogland areas also provide a great escape to the wilderness when you visit Latvia.
Hiking In The Most Mysterious Forest In The Baltic States
The dense forests of Latvia keep many secrets. Some places are truly mysterious. After about 1.5 h drive from Riga you can reach "Pokaiņi forest". This place has many hiking paths in a relatively small area. There are also piles of stones the origin of which nobody can explain. Mystics say there is a special energy in this place. It is considered being an ancient Baltic sacred place. We always feel particularly charged when coming here.
Hiking In Bogs
Hiking in bogs can be tricky and you may need some local to avoid getting lost. Yet it is the must experience that every nature lover should try.
Using so-called "bog shoes" will allow you to reach sites that are otherwise not accessible.
But what if you are seeking for not so wild experiences or are not comfortable walking in rubber boots? Well, there are also convenient boardwalks available in many bogs. The most popular boardwalks are in Great Kemeri Bog and in Cena Mire near Riga. They may get pretty crowded, especially during the weekends. Yet going there in early mornings or during other weekdays will let you immerse in nature not far from the big city.
#2: Kayaking & Canoeing Is Among The Best Things To Do In Latvia
Kayaking and canoeing is a great way to explore Latvia from a different perspective. It is also a great alternative for those not loving to walk a lot. Many rivers and lakes in Latvia are perfect for kayaking and canoeing. The best and most popular rivers are Gauja, Salaca, Abava as well as more distant Irbe. The gorgeous lakes of Latgale are also great for adventures on waters.
Explore the best places in Latvia for kayaking/canoeing before you visit Latvia.
Best time for kayaking/canoeing is, of course, summer. If you plan your trip on a weekend be ready to book the boats in advance. Latvians love to spend the very limited number of summer weekends on or near open waters. Thus it can happen so that you may not get any free kayak or canoe if you're not fast enough. A great choice again is not to go on weekends but rather on any other weekday.
Last but not least you can even get on a kayak in Riga and explore our cozy urban environment and industrial part of the harbor from a unique perspective.
If you are skilled and/or brave enough, you can also try kayaking in the Baltic Sea and Riga Bay.
Finally, you can even go kayaking in the forest during the winter or spring floods.
#3: Biking/Cycling
Latvia with its mostly flat terrain is perfect for not too strenuous biking. Choose a mountain bike or a fat bike for an adventurous ride in our dry pine forests or on the beach. Take the vintage Erenpreis bike for a relaxing ride in a town.
Latvia is a green country. This is also true in our towns and cities. In some places, the greenery is so abundant that it is difficult to believe you are still in a city. A large part of Riga is also covered by woodlands. Hence needless to say that there are plenty of good places for biking.
At the same time be aware that Latvia is not the best place for long distance biking trips on the roads and highways. There are almost no bicycle routes along the big roads in the country. And cycling on the highway is not exactly the safest way to travel here. Yet many travelers still choose this option during the summer when they visit Latvia.
So should you ride a bike on the street or road in Latvia? Well, I would say better not. I recommend you to get to the best biking sites and use the bike only there. This is unless you are a keen long-distance cyclist and/or do not mind sharing your space with the cars. Another option is to use local adventure tour services. They will take care of the bikes and guide you to the best biking spots in Latvia.
In the cities though you can easily rent a bike and explore the sightseeing sites on your own. Yet again, be careful in Riga. It's an old city. Thus the streets are not very wide here and often you will have to share your space with the cars.
Visit Cesis & Valmiera Towns On A Bike
There are some good MTB routes in Latvia. One of the most beautiful cycling paths is from Cesis to Valmiera and vice versa. It is 42 km (26 miles) long one day ride mostly along the gorgeous Gauja River Valley.  This bicycle route compiles the most interesting sightseeing sites in this beautiful region. Besides you can combine this trip with visiting Cesis and Valmiera towns too.
Biking Along The Baltic Sea Coast
Riga – Jurmala
If you choose biking on the beach be aware that it is possible only where the sand is not too loose. This is so on the beach of Jurmala or Liepaja cities. You can also rent a bike to go from Riga to Jurmala. There is a bicycle route between these two cities. Hence you will reach a beautiful sandy beach in Jurmala after some 20 km/12 miles one-way ride.
Kolka Cape – A Place Where The "Two Seas" Meet
You may also prefer more off-the-beaten-path adventurous biking in the coastal area. In this case, I suggest to go from Kolka to Mazirbe or even to Sīkrags (or vice versa). These are some 20 – 30 km (12 – 18 miles) one way. The area is in gorgeous Slitere National Park. The beach is amazing there. It is wide and sandy. The sand is not too loose for biking, yet it adds to biking difficulty level. Also, this is one of the most forested regions in Latvia. The forest roads are marked as cycling route 558 here.
On this bicycle route, you can choose cycling along the beach or in the coastal forest. You may also wish to visit several traditional fishermen villages Saunags, Pirags, Kosrags, Mazirbe and Sikrags on your way. These villages are old Livonian fishing settlements. Livonians are one of the smallest nations in the world with only about 250 people left.
Liepaja City – Pape Town
Another great biking route is from Liepaja City to Bernati, Jurmalciems, and Pape. It is altogether 56 km/35 miles mostly on a forest road in the forested dunes.
#4: Picking-up Wild Mushrooms & Berries
Latvian traditions are deeply rooted in nature. Many Latvians still go to the forests and bogs to collect wild mushrooms and berries. They are delicious and excel in taste any cultivated product you can buy in a shop. There is nothing like a taste of freshly picked and baked wild Penny Buns (King Boletes) or Chanterelles. Also, nothing can beat the aroma of wild strawberries and raspberries. And these are only some treasures that you can find in our forests and bogs.
However, you have to know what you are picking. There are many poisonous mushrooms that can be easily mixed with eatables. Hence it is better to take a local guide or a good manual with you. We have an old wise advice from our parents, grandparents and grand, grand, grandparents: "Pick only those mushrooms you really know!" I strongly suggest all the guests who visit Latvia follow this advice too. The most patient ones will be greatly rewarded.
Mushroom hunting season starts in late summer reaching the top in the autumn (September-October). To have a good mushroom quest we need several rainy days in a row followed by some warm sunny days. While usually there is no lack of rainy days in the autumn, don't take sunny days for granted when you visit Latvia.
The season for picking wild berries depends. For wild strawberries, raspberries and blueberries in the forests it is late summer. For cranberries and blueberries in the boglands, it is autumn. Cloud-berries are particularly healthy. You can find them in the boglands, not everywhere though.
#5: Bird-watching During Their Migration Is Amazing
You might not know this but Latvia is a superb place for bird-watching. It is not yet discovered by many bird-watching lovers from around the world. The spring and autumn bird migration routes go across the country. In the autumn birds travel from Scandinavia and northern Russia across Latvia to Southern Europe and Africa. Then they come back in the spring.
There are lots of shallow lagoon lakes along the Baltic Sea coast. The biggest ones are Engure, Kanieris, Pape, Babite and Liepaja lakes. We also have plenty of forests and flood-lands. This all makes Latvia a great dwelling place for many migratory bird species.
In case you are a keen bird-watcher you should not miss Kolka Cape too, where the open Baltic Sea and the Gulf of Riga meet.
Do you enjoy chasing new bird species for your checklist? Well, you could get ahead your "competitors" – other fellow bird watchers. Visit Latvia in April-May or September-October! We have in total 365 recorded bird species. One species for each day of a short year, if I may state it so. There are also lots of bird watching towers set up at the best bird watching spots. Thus bird-watching is for sure one of the best things to do in Latvia. Ask locals to arrange a great bird-watching trip for you.
#6: Cross-country Skiing Is A Great Activity During Winter
If you visit Latvia during the coldest and snowiest winter months in January and February, it is great to get out for a cross-country skiing trip. There are some dedicated tracks for this activity even in Riga city. These tracks are in Uzvaras parks, Bikernieku Forest, Imanta, Lucavsala, and Purvciems.
Yet if you want to enjoy this activity in pristine nature you should go to the Nature Park "Ogres Zilie kalni". The park is only 40 km/25 miles from Riga. You can choose skiing different distances there in a beautiful pine-spruce forest. The track is illuminated when it gets darker. Thus skiing there is a joy and an absolutely amazing experience.
Another great option for more serious cross-country skiers is skiing around Lake Alauksts. It is in Vecpiebalga Parish, 125 km/78 miles from Riga. You can even take part in the annual mass skiing event there.
Are you even more adventurous? You can give a try to the professional cross-country skiing and biathlon track "Smeceres sils" next to Madona Town. It is quite far from Riga (some 160 km/99 miles). However, you can book a nice inexpensive house or room there and stay overnight.
Mountain Skiing In A Country Without Mountains
Mountains are probably the last thing you can expect when you visit Latvia. Our highest "peak" is called Gaiziņkalns and it is only 311 m (1,020 feet) above the sea level. Yet despite the lack of mountains we still have some hilly places for mountain skiing.
The most popular tracks for this activity in Latvia are Zagarkalns, Milzkalns, Ozolkalns, Riekstukalns, Gaizinkalns and some others hills. "Kalns" means mountain in Latvian. It is a mountain in Latvian interpretation, of course. Many of these mountain skiing sites are also complemented with cross-country skiing tracks. Thus you can combine these two activities if you wish.
The best mountain skiing places have "snow guns". This makes skiing and snowboarding possible even in not that snowy winter days. Yet keep in mind that drifts are not very long here. These places can also get very crowded, especially during the weekends. You can find all the sites for mountain skiing in Latvia here.
Other "Must Do" Activities And "Must Visit" Places In Latvia
What if you want to combine your adventure activities in nature with something else? Or maybe you just want to soak up some nature and spend your time visiting more traditional well-known destinations in Latvia. Here are some more activities that you can do only if you visit Latvia.
Baroque Pearl – Rundāle Palace
Any Internet search of the "must visit" places in Latvia will show Rundāle Palace. It is Baroque style palace that is around 80 km/50 miles south of Riga. The palace was designed by Italian architect Franchesco Bartolomeo Rastrelli. It has a spectacular interior and a beautiful park around the palace. There are dedicated tours organized to this palace but you can also go there on your own.
Try Bobsleigh!
Despite the small size of the country and a few people living here, Latvia is a superpower in winter sports. Do you want to try riding the famous Sigulda bobsleigh track at a speed that is higher than any roller coaster? You can do that both in winter and summer! In winter (from November until the middle of March) you can ride so-called Soft bob or "Vučko". While in summer (from May until September) you can go for a crazy ride with the even faster summer bob. Note that this attraction is only open on Saturdays and Sundays from noon to 5 p.m.
Fly-In Vertical Wind Tunnel!
Do you want to feel the freedom of flying while still staying on Earth? You can do that without stepping on any flying vehicle thanks to a powerful air stream in a vertical wind tunnel.
Aerodium Latvia is a company that owns and runs such vertical wind tunnel near Sigulda in Latvia. The company became known after the 2006 Torino XX Winter Olympic Games. In the closing ceremony, they came up with an amazing show that featured flying acrobats.

The tunnel blows a wind stream of 200 km/h (124 miles/h) within a diameter of 3.7 meters (12 feet). This activity charges you emotionally, and you can learn how to control the wind here.
Tervete Nature Park – An Excellent Place For Family Holidays
Some 80 km/50 miles to the south-east from Riga there is beautiful 300 years old pine forest in Tervete Nature Park. It is an absolutely amazing place perfect for shorter or longer walks. Kids will love Fairytale Forest with wooden sculptures and the Dwarf Forest.
Do you like history? Visit the Festival of Semigallians on the second Saturday of August in Tervete Park! During this event, a replica of an ancient settlement is created. The lifestyle, customs and martial arts of the 9th-13th centuries are re-enacted.
You can easily combine a visit to Tērvete Nature Park and to the above described "Pokaiņi forest". Both sites are located only 35 km/22 miles from each other.
Ligatne
Ligatne is a popular destination for most of the travelers who visit Latvia and for locals. It is in the heart of the beautiful Gauja National Park. Its nature trails are great for easy walks in the forest. They bring you very close to the wild animals, in enclosures though. Yet these trails may get crowded, especially during the weekends and in the autumn.
Ligatne is also a good starting point for kayaking trips on Gauja River. 20 km/12 miles river section from Ligatne to Sigulda is among the most popular ones again for those who visit Latvia and for locals.
For the non-local guests, the most interesting is probably the top-secret Soviet bunker. The bunker was constructed nine meters beneath the ground. It served as a potential shelter for the communist elite in the case of a hypothetical nuclear war.
Ice Skating Is Good Option In The Cities
If you visit Latvia and Riga in winter I suggest trying skating in one of the open air public ice skating places. The biggest one is LIDO ice skating rink. You will have a lot of fun here regardless of your experience in ice skating. You can also combine ice skating with having a really good and not expensive meal here. LIDO is the most recognised brand in traditional Latvian cuisine.
Latvian Traditions Are Unique
Latvia is rich in original Baltic traditions that you won't find anywhere else in the world. Not surprisingly all Latvian traditions are rooted in nature and natural cycles. Most Latvians love and honor nature. We know that nature is where we all come from and belong to.
3 Most Amazing Latvian Traditions To Experience When You Visit Latvia
Here are the three most amazing traditions that you can witness and event take part when you visit Latvia.
#1: Summer Solstice Celebration
One of the greatest events in Latvia is our unique celebration of the summer solstice. We call it "Līgo" (on 23rd June) and "Jāņi" (on 24th June). Latvians honor summer solstice so much that these are public holidays here. It is always an unforgettable experience you won't find anywhere else in the world.

New Year's and Christmass celebration is nothing compared to the scale of this ancient pagan fest in Latvia. Most Latvians leave cities during these holidays. Latvians go to the countryside – to our roots. We light up and jump over bonfires. Locals follow ancient traditions and try to stay awake during the shortest night of the year. Those who don't have country houses join friends who have. Everybody tries to get out of the city. Hene you might feel a little abandoned if you visit Latvia and stay only in Riga during these days.

In summer solstice the Sun sets around 10:30 p.m. The sunrise is at 4:30 a.m. Mid-summer is the time of the peak fertility. Thus Latvians have a "weird" tradition to go looking for the "flower of fern" in the shortest night. Hence nine months after these dates we often have a remarkable boost in newborns…

Good Latvian beer and special Jāņi Cheese add to the already great experience. If you visit Latvia during these dates, participation in the celebration is the must. Don't worry! You are not obliged to look for the "flower of fern", of course. Yet it is very much possible that you will find one here if you are looking for.
#2: Song and Dance Festival
Latvians are keen singers and dancers. If you are lucky you can also visit Latvia during the unique Song and Dance Festival. The festival is UNESCO's Masterpiece of the Oral and Intangible Heritage of Humanity. It is a huge event with whooping 40,000 participants held only once in every five years. The last one was held in the first week of July 2018 and it beat all the records.
#3: Unique And Sacred Latvian Sauna Ritual
Finally, have you heard about Latvian Sauna Ritual? I bet you haven't. It is our very well-kept secret. It is not just a simple sauna at all. Latvian Sauna Ritual takes around four hours. Yes, it is so long and short at the same time, it feels so short for those involved. You will get cleaned both physically and mentally. This is our Latvian way how to get deeply relaxed and fall into meditation and oneness with nature.
Everybody will get its own very special experience during this unique ancient ritual. I assure you!
For those brave enough and ready to try this ritual it may work out magic. You will get cleaned from physical and mental toxins that have accumulated during your modern daily life. Be aware that Latvian sauna expands consciousness. It cleans you physically and mentally and may even transform your life forever.

Only a specially trained person called "pirtnieks" may conduct it. It requires deep knowledge and endurance to do this tough job. We have even dedicated Latvian sauna schools here. Locals find their own "pirtnieks" following the references. Thus I recommend asking around before you try something that may be so potentially life-changing. Be also sure that you are heat tolerant and do not have serious heart problems before trying this.
Latvian Sauna Ritual is unique and you won't find anything like that anywhere else in the world. This is a great non-repeatable experience to try when you visit Latvia. Especially after some activities in nature during not that hot day.
Find out 10 reasons why you will want to try this ancient mystical experience by yourself.
Riga – A Place Where All Starts And Ends
Riga or Rīga in Latvian is the biggest metropolis in the Baltic States. It perfectly blends timeless traditions and cutting-edge modern city life. The capital of Latvia is not huge but certainly a vibrant cosmopolitan city. Riga's Old Town is a UNESCO Heritage site.
One-third of all Latvians live or work in Riga. Hence it is basically the only "big city" in the country. All others, except probably Liepaja and Daugavpils, can be easily called towns.
Lonely Planet notes about Riga that "like all northerners, it is quiet and reserved on the outside, but there is some powerful chemistry going on inside its hip bars, modern art centers, and in the kitchens of its cool experimental restaurants". Riga cannot be defined more precisely than this.
As a Nordic country, Latvia is not spoiled by the great weather. I assume that this is why Latvians pay large attention to the interior. We are pushed to spend lots of time indoors especially during the autumn and winter. Hence almost every café and restaurant in Riga is cozy and with its own unique charm. Almost any place tries to stand out and compete with others in some original way. Latvians are also big coffee drinkers and you will find a really good coffee in Riga. Again each place competes to be the best.
Riga is former Hansa city sometimes described as the Paris of the North. Riga is also a capital of Art Nouveau architecture.
Jurmala – The Closest Beach To Riga
Standing next to a gulf named after itself, Riga is a short drive from the sea resort city of Jurmala.
Jurmala has its own charming wooden style architecture blended with modern private houses. Both cities are rich in parks and forests. This makes them very green.
Most stunningly both cities Riga and Jurmala have beautiful white-sand easy to reach beaches. Imagine a pristine environment, gorgeous sea dunes, and blueberry-filled forests? Well, you can find these in Riga and Jurmala cities and their surroundings.
Catch Tranquility In Cozy Small Towns Of Latvia
Apart from Riga there are other cities/towns in Latvia worth visiting. Each has its own charm and appeal. It is less likely that you will be able to explore them all during one visit. Hence you will have no other option than visit Latvia again, and you will want to.
Liepaja – A City Where The Wind Is Born
I will start with one of my favorite towns in Latvia – it is Liepāja. I love it because it is a town on the sea coast with the most beautiful city beach in the Baltic States.
Liepaja is a "must see" place if you visit Latvia for more than just a couple of days. It is a city with a soul. We also call it a city "where the wind is born". This is not without a reason. Liepaja is on the very West coast of Latvia standing at the open Baltic Sea and is a pretty windy place. 
As said Liepaja has a gorgeous wide sandy beach with dunes. The beach is wide enough to welcome music festivals like Summer Sound from time to time. But otherwise, it is a quiet and tranquil place. It happens that it is too windy to bask in the sun on the beach. Yet you can always hide in dunes and hence get a much warmer place to lay down in the silky white sand.
Many great Latvian musicians come from Liepaja. You will find different music art elements on the streets of this cozy town.
Karaosta Military Prison – A Ghostly Place
Liepaja is also famous for its former Karaosta Military Prison. Today it is a very popular tourist attraction. You can have guided tours there and, if you are crazy enough, even stay overnight in this ghostly place.
Boat Trip In Lake Liepāja
If old prisons are not what makes you excited you can choose to go for a boat trip to Lake Liepāja. Have you ever enjoyed live music while sitting in a boat? Well, you can get such an experience on Lake Liepāja. Believe me, it was an awesome experience on a calm and warm summer's evening
 Liepaja is a great place to go hiking along the Baltic Sea or visit Bernati and Lake Pape Nature Parks. Lake Pape is also a paradise for birdwatchers.
You can get to Liepaja by bus, train or car. There are even local AirBaltic flights from Riga to Liepaja.
Other Cozy Towns Of Kurzeme Not To Miss When You Visit Latvia
Liepaja is not the only beautiful town in the western part of Latvia – Kurzeme. If you make a round trip you will discover other small and cozy old towns in this part of Latvia:
Kuldiga – The Pearl Of Kurzeme
Kuldīga is the pearl of Kurzeme. It is an ancient town with unique, distinctive architecture. Its main attraction is Venta River Rapid. It is 240 meters wide, being the widest natural rapid in Europe. Visit Latvia and Kuldiga in May and you will witness vimba fish jumping upstream in Venta Rapid. It is awesome!
Talsi – A Town On Seven Hils
Talsi is picturesque hilly town. We call it a town on seven hills. It is a beautiful place for a stopover while traveling around in western Latvia.
Kandava – Discover Medieval Cham Of A Small Town
Kandava is another beautiful town closer to Riga. It is a popular starting point for those going to amazing kayaking trips in Abava River.
Sabile – The Northernmost Vineyard In The World
Kayaking down the Abava River from Kandava you can stop for a walk in Sabile Town and visit the vineyard. This is the northernmost vineyard in the world – Sabile Wine Hill. The climate in Latvia is too harsh and it is difficult to grow good grapes here.  Hence Latvia is not the kingdom of the winery (we are more of a beer country). Yet you will still find some interesting wines made of other Nordic fruits like plums. There are also some reasonably good apple and pear ciders in Latvia worth trying.
Sabile town itself is also a cozy place with its unique charm of western Latvia.
Pavilosta – The Most Amazing Fishing Village In Latvia
Some 50 km/31 miles north of Liepāja there is a small but very charming fishing village called Pavilosta.
Pavilosta stands at the open Baltic Sea and so is a pretty windy place as well. Hence it not surprisingly a hotspot for Latvian kitesurfers and windsurfers. Despite some of the richest people of Latvia own houses here, the place has not lost its local charm. It has a distinctive black wood architecture typical for Latvian fishing villages. You will also find some nice guesthouses to stay and places to eat here.
In Pavilosta you can go for a boat ride in the open sea if you wish. Pavilosta has also the biggest grey dune in Latvia. It will impress those who enjoy nature.
You are also likely to find fresh smoked fish here, which is a great Latvian snack. It is particularly good with beer.
This cozy village is also an excellent starting, ending and stopover point for hiking along the open Baltic Sea. Hence I really recommend visiting Pavilosta while traveling in western Latvia.
Best Towns To Visit In Central Part Of Latvia – Vidzeme
Cesis – Visit The Capital Of Latvian Culture
As said Casis is the new cultural capital and one of the most beautiful cities of Latvia. During the last years, many Latvians move from Riga to Cesis because of the great quality of life that it offers. Cesis has a unique combination of medieval historical legacy, modern infrastructure and the charm of a small town all in one. Cesis Old Town is worth visiting alone.
Cesis is in Gauja National Park. Hence there are plenty of options for outdoor activities just outside the city. Cesis is also a great place to start your hiking, biking or kayaking/canoeing trip in Latvia. You can get there by train, bus or car.
Valmiera – A Place Where The Most Famous Latvian Beer Comes From
Valmiera is the biggest city in the Vidzeme region. It is 107 km/67 miles from Riga and you can reach it by bus or by car. Although not that cozy as Cesis it is the northern gateway to Gauja National Park.
While visiting Valmiera you might wish to attend Valmiermuiža Beer Brewery. Ass said Latvia is not the place to go for great local wines. Yet it is more than compensated by good quality beers. Latvia is a beer's country. You will get a good beer almost everywhere here. Valmiermuiža is among the best ones. One of many though. Besides you can go on an excursion to the brewery, have a good meal, rent a bike and even take a horseback ride here. The latest two are probably better to do before tasting the beer though.
You can also visit the Park of Senses in Valmiera. Yet to be honest there is better one in Latvia called "Valguma Pasaule". The latest is closer to Riga (60 km/37 miles) in Ķemeri National Park. Yet if you are in Valmiera, Park of Senses is a nice place to visit.
Safety In Latvia
Safety is what first comes to mind for most travelers when we speak about adventure travel or travel to new unexplored destinations.
To say it straightforward safety is not the thing to worry about when you visit Latvia. Latvia is a very safe place. In Global Peace Index 2017 Latvia ranked 32 being the safest of all three Baltic States. Latvia is also safer than such popular destinations in Europe as Italy, United Kingdom and France.
Latvians are less reserved as Estonians and Scandinavians. Yet for those coming from the South, we will be definitely a shy but very friendly nation.
If still not convinced though you can choose a professional local tour company to help you organize your trips in Latvia.
What And Where To Eat
"It's fair to say that Latvian cuisine has yet to set the culinary world alight", says Lonely Planet. Not that inspiring! Isn't it? Yet this article was published two years ago but things in Latvia change very quickly. Today you will find truly great places to eat in the big cities like Riga, Jurmala, Liepaja, Ventspils, Cesis, and Valmiera.

It Is Still Very Cheap To Visit Latvia
The best of all, the prices are really affordable compared let's say to Scandinavia. I will dare to say that our modern cuisine is also much more enjoyable than Scandinavian one. Yet it is a matter of taste, of course.
In Riga and also in other cities of Latvia you will find great deals for daily meals in almost all top restaurants. You can have a tasty three-course meal for 8-10 Euros. Not bad at all! Isn't it?
The best local site where you can find daily deals and offers in all major dining places in Riga is www.dining.lv. It is in Latvian though, but Google Translate will help you to get an idea what you can get where each day. Besides you are in no way restricted to daily meals. Local restaurants have pretty wide and various menus, including vegetarian and vegan ones. Some places offer only vegetarian meals.
Don't Forget Your Lunch When Going To The Countryside
Once you step out of the big cities the overall picture changes drastically. As Nordic people, Latvians do not have long traditions of eating outside their home. After all, this is not Italy, Spain or Greece. There are both good and not so good places on the road in Latvia. Sometimes it might be impossible to find any place to eat in a remote countryside at all. Thus if you choose to go more off-the-beaten-path it is better to take some takeaway lunch with you.
At the same time, the food in some higher end rural hotels and guesthouses can be exceptionally good as they hire their own chefs. Especially this is the case in the renovated manors, which are made into cozy hotels today. You can find the top six restaurants in manor houses here.
You can also find very traditional places to eat like "Andrupenes lauku sēta". This one is in the eastern part of Latvia – Latgale. It serves delicious local food at a small cost. This is called degustation, but you can be sure that your stomach will be full. You can also book an excursion there. The local guide will tell you interesting facts about Latvian-Latgalian traditions. Yet be ready that you will need someone who translates. The local guides may not be that good in English. You also have to ready to book this experience in advance, preferably a day before.
Things To Try In Latvia
You will find plenty of resources on the web about traditional Latvian dishes to try when you visit Latvia, including the Lonely Planet's article above. Here you can find some more information about flavors of Latvia. I suggest trying our local beer, rye bread, wild forest mushrooms, and traditional smoked fish (particularly flatfish called "bute" here). The latest you can get in almost any fishing village along the seacoast or in the unique Riga Central Market. 
Riga Central Market is one of the biggest and most visited markets in Europe. It is a place to go when you visit Latvia and Riga. You will get not only a taste of local and not that local food but some real cultural shock here too. It is a must. Just watch out your pockets and purses! The place is pretty crowded.
You might also wish to try a shot of traditional Riga Black Balsam. This dark and thick drink is what you usually get as "a must" when you visit Latvia. We drink it with tea or pure when it's cold out there. The original brew is to say quite challenging for those who have not used to it. But you get acquainted with it soon, as it warms you up.
There is one more piece of food that is absolutely unique and simply irresistible when you visit Latvia. It is called Biezpiena sieriņš "Kārums". This brand has different products these days. What you have to look for is original "Kārums" with vanilla taste. It is sweet cottage cheese wrapped in a tasty dark chocolate. "Kārums" costs around 40 Euro cents per piece and you can find it in almost any shop. This dessert is delicious and you will want it to bring it home, but you will not. It melts. Thus enjoy it while you are here!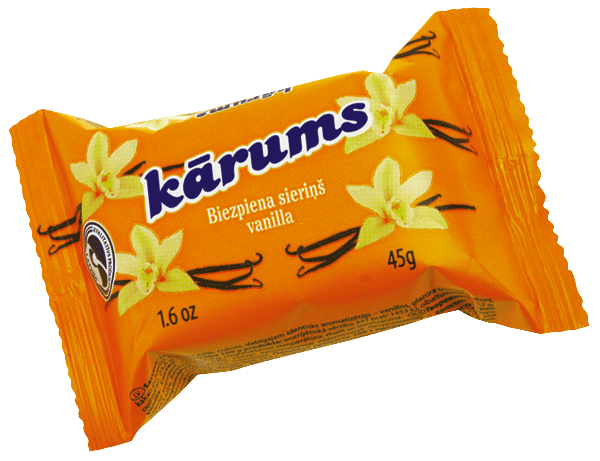 Language
The native language of Latvia is Latvian. It is not similar to Russian or to any other language that you have heard unless you are Lithuanian. Latvian and Lithuanian languages are the only two Baltic languages left in the world.
Yet do not worry! Latvians rank 15 among the best non-native English speaker countries in the World. Thus you have high chances to be understood if you speak English, which you most probably do if you read this article. You might also get along with Russian, which is the second most used language in Latvia. Older people sometimes speak well in German as well.
When traveling to fishing villages in the northwest part of Latvia you will also see road signs in the old Livonian language. There are now only about 250 Livonian people left in Latvia. Most of them are assimilated by Latvians and only a few speak the Livonian language. Livonians or Liivs do not belong to Baltic but to Finno-Ugric group. This is why it is more related to Finnish and Estonian languages. In turn, Latvian is from Indo-European branch, where most European languages belong to.
Transport To/In Latvia
There are some strong and weak points of transport when you visit Latvia.
Airlines
Getting to Latvia is relatively easy. National airlines company airBaltic is the biggest one in the Baltic States. It connects Riga with all the major cities in Europe. Besides, there are other airlines competing with airBaltic for delivering guests to the biggest city in the Baltic States.
Ferries
There are not that many ferry lines to Latvia. Yet there are some.
Stockholm – Riga: You can get to Riga by ferry from the Swedish capital Stockholm.
Travemunde – Liepāja: There is also a ferry that connects German town Travemunde to Liepaja.
Nynäshamn – Ventspils: A ferry line also connects Swedish town Nynäshamn with the port of Ventspils City in the very West of Latvia.
Taxi
Sometimes it's much more convenient to take a taxi rather than the public transport in Riga. Riga International Airport is really close to the city center. It takes some 20 minutes to get to the old town by taxi and it should not cost you more than 15 EUR.
Once you get out of the plane you can download mobile application Bolt (former Taxify). This is the cheapest and I'd say also most reliable taxi service in Riga. Bolt is the local Uber and it's tariffs are very friendly. Just add you credit or debit card in the app and it's done. No additional charges, no cash, not even tips if you don't want.  You can also choose to pay cash, if you want, but I'd recommend sticking with cards.
A drive from Riga Airport to the town centre with Bolt will cost you around 10 – 15  EUR. If you want to move within short distances in Riga, Bolt will cost you only from 2,50 to 10  EUR.
There are also plenty of other Taxi services in Riga. Some are more, some less reliable. The one you can also feel safe with is BalticTaxi. You can also catch it in Riga International Airport but it's more expensive than Bolt. For most of other companies I'd recomend to agree on price before you go.
Public Transport in Riga
Public transport in Riga is well developed and modern. You can choose between buses, trolleybuses, trams, and minibusses. You can buy magnetic e-tickets in any grocery shop like "Narvesen". There are different ticket types. You can find information about them here. One drive will cost you around 1.15 EUR if you buy an e-ticket or 2 EUR if you buy the ticket from the driver.
Local Trains
Local trains in Latvia are old like granny's cupboard. Some are renovated at the best. Some have retained the looks that they had in the Soviet times in the 80s of the last century. This gives them some charm. To be honest, changing them to something modern would lose much of the appeal for Latvian railway. We call them "Latvian Hipster Trains". This goes very well with the reputation of our capital Riga as a new hipster culture center. Yet, if you want to try out these trains, visit Latvia now! Soon they will be changed to modern ones.
Local trains are really cheap. Usually, people do not go long distances here with trains. The train is the best option if you want to get let's say from Riga to neighboring resort city Jurmala or to Saulkrasti (both having wonderful beaches). This will cost you only around 1.50 EUR one way.
Buses
Buses are by far the most used transportation between cities, towns and rural areas of Latvia. They will take you to any place in Latvia. Buses are cheap and overall convenient, at least for those who are not much above an average size. Latvians are a tall nation. Thus for most of the people from other places the space in our buses should be more than enough. Yet keep in mind that the bus is definitely not the fastest way to get around when you visit Latvia. The bus schedules you can find in Riga International Coach Station and also on the web.
An excellent way to move from one Baltic state to another is Lux Express buses. They are convenient, fast and affordable.
Car Rent
In case you want to explore Latvia at its best, a car rental or coming with your own vehicle is the best choice that you can possibly make. The main highways are of a good quality. While local roads can be bumpy. The changing weather in Latvia leaves scars on the roads too.
With the car, you have all the freedom to go to whatever adventures you want. Except if they are somehow related to alcoholic drinks. We all know driving a car and drinking do not go together. At least they shouldn't. Do not try this when you visit Latvia. You can easily lose your driver's license, get arrested and fined if you exceed 0.5 g/l in your blood. If you are a driver with experience of two years or less, the limit is 0.2 g/l in Latvia.
Future With Rail Baltica
A new international infrastructure project Rail Baltica is currently being developed. It will connect Helsinki, Tallinn, Parnu, Riga, Panevezys, Kaunas, Vilnius and Warsaw with high-speed modern trains. Rail Baltic will also have local train branches. Yet the project is planned to be completed by 2026 only. Until then planes and international buses are the best options for getting to Latvia.
Fast Internet and Great 4G Mobile Network
Latvia has one of the speediest Internet in the world. You'll find free Wifi and inexpensive 4G mobile data almost everywhere here. Although I recommend connecting with nature rather than with Wifi, you can be mostly online when you visit Latvia. Except probably in the remotest areas. You can also easily make any bookings on your way.
If you visit Latvia from outside EU I recommend buying a local prepaid SIM card. They are really cheap. Check out ZeltaZivtina or LMT prepaid SIM cards! You can buy these prepaid SIM cards in almost any supermarket. They are also easily available both in the many offices of the mobile service providers and in grocery stores.
In case you are from the European Union, there is no problem with mobile use at all. The mobile service charges today are very much limited by EU regulations. Up to a certain limit, you will not pay more than at home actually.
Where To Stay
The situation with places to stay in Latvia varies very much depending on the location. In Riga and in other bigger cities there is in general no problem to find a good place to stay. The prices are also reasonable, especially if you choose to come during the off-season and/or book in advance. Yet in remoter places and in the countryside the situation may be not that favorable.
Most of the best places to stay, including hotels, hostels, and guesthouses, are available in the popular booking sites like Booking.com. Hence you can find what you need just typing the place and dates of interest.
Hotels
You can find good deals on hotels in the biggest cities, especially in Riga. Yet needless to say that it is better to book in advance. Especially if you visit Latvia during the top season (from May until the end of August) or around Christmas and New Year. This is the time when the prices go up. This is also true if you plan your visit during some major event like Song and Dance Festival in Riga.
Be also aware that the hotel spaces in other Latvian cities like Liepaja, Ventspils, Cesis, Valmiera, and others are limited during the top season. The situation in smaller towns is even less promising.
Guesthouses
If you aim to enjoy the nature of Latvia, staying in guesthouses is a good option. This is also how you will contribute to the local economy spending some money outside of Riga. Yet the situation with guesthouses is not that great in Latvia. Well, there are certainly very good places. However, the interest of foreign and also local travelers about such places in the short summer season is big. Hence they may not be that easily available. This is especially true for the guesthouses near the Baltic Sea and the Gulf of Riga.
While planning your trip to Latvia you have to be aware that during the top season most of the best places are pre-booked well in advance. Especially during the weekends and sometimes also during the other weekdays.
Besides, to be honest, the overall price performance for most of the guesthouses in the Baltic States is not that great. The top season is short and the owners try to get out the most of their businesses during the short summer.
To make the long story short, try to book places to stay as early as possible to get the best places with the best deals.
Camping In Latvia
Camping is a great alternative if you visit Latvia in summer and if you want to enjoy nature at its fullest. There are many camping sites for very reasonable prices both at the seaside and near rivers and lakes. Some camping sites are actually so-called "glampings". They have showers, modern toilets; some have even bars and their own places to eat. You can travel both with a tent in your backpack or in a car.
You can find the list of the best Latvian camping sites here.
Be sure that you take a good sleeping bag with you as the nights maybe not that warm in Latvia even in summer!
Airbnb & Others
As almost everywhere in the world today Airbnb is a great alternative to stay in Riga, other cities and towns. If you are on a low budget Couchsurfing is also a good option.
The Best Time To Visit Latvia
We have four pronounced seasons here in Latvia. Each season comes with its own distinct benefits and beauty. Travelers visiting Latvia can enjoy a real winter with subzero temperatures and snow, spring floods, warm and hot summers, and truly colorful autumns.
Winter
The winter in Latvia usually lasts from December until the beginning of March. Air temperature can fluctuate from +5 degrees Celsius (41 F) all the way down to -30 degrees C (- 22 F). During the last years, however, global warming has brought its effects here as well. The winters have become milder with higher temperatures and less snow. The coldest snowiest months are January and February. The average temperatures are around -5 degrees C (23 F). During the snowy days, Latvia is a perfect place for cross-country skiing.
Spring
The spring may begin already at the end of February or as late as in late April. The spring season lasts until the beginning of June. The average air temperature in spring is around +15 degrees C (59 F), sometimes quite a bit more and rarely less. And if you really want to visit Latvia in the most beautiful time of the year it is definitely the second half of May. It is usually dry, very warm and sunny. Everything is blooming and fresh and the days are very long. Spring is a great time for kayaking in Latvian rivers too, as the water level is usually high.

Summer
The summer in Latvia starts in June and continues until September. The average air temperature in the summer is around +19 degrees. Yet usually it is usually much higher and on some days it may rise up to or even above +30 degrees. The summer of 2018 was the warmest and longest ever.  The warm/hot sunny days started in May end ended in late September. The latter half of the summer may bring sudden thunderstorms. Summer is the best time to visit Latvia as it opens opportunities for all kinds of activities in nature.

Autumn
Autumn in Latvia lasts from September till December. The average temperatures decrease to +10 degrees in September. Yet during the daytime, they are usually much higher. In September and sometimes at the beginning of October, we have Indian summer periods when temperatures rise to up to +20 degrees C (72 F). Whereas the first snow may fall already in at the end of October or November.
The most beautiful time of autumn is in the middle of October when the leaves turn bright yellow and red.
The days are already short but nights long. Yet cities and towns in Latvia and particularly Riga gets beautiful artificial lightning. These make the cities very special and attractive also during this dark time of the year.
Summing-Up
At the end let me summarize what makes Latvia a great under-the-radar travel destination for everyone to discover.
Many travelers today arrive to visit only our famous capital Riga and its surroundings. And it is perfectly fine. Riga is a gorgeous city. Yet the beauty of Latvia's pristine nature and authentic traditions are what really make Latvia shine.

Visit Latvia if you seek for soft adventures or just relaxing holidays. It's perfect for both.

Latvia has gorgeous nature values including long sandy beaches of the Baltic Sea, vast forests and wild bog-lands, as well as amazing rivers and lakes. The best places to start your adventures when you visit Latvia are Gauja, Slītere, Ķemeri or Rāzna national parks and North Vidzeme Biosphere Reserve. There are also lots of other unique protected areas worth visiting.

You can take diverse activities in nature here that will help you to unwind from your daily routine. Try 

hiking on the amazing beaches, kayaking/canoeing in rivers and lakes, biking, cross-country skiing, bird-watching and others

.

You can also choose to

take part in the unique Latvian-Baltic traditions

. The most amazing ones are the celebration of Summer Solstice, UNESCO recognised Song and Dance Festival and Latvian Sauna Ritual. You will not find anything like these anywhere else in the world.
You will definitely enjoy the tranquility of our cozy small towns with the history reaching back many centuries ago. They are all different in different parts of Latvia.

Weather can be unpredictable in Latvia. Yet we have four seasons here. Each season comes with its own unrepeatable beauty and different activities.

Latvia is not a big country. Yet traveling to some remote and most beautiful places may require you to rent a car or

hire a local guide

. This is how you will get the most out of your trip when you visit Latvia.

There are great places to stay in Latvia. Yet you should book them as early as possible during the top season from May until the end of August. This is especially true if you plan to stay outside Riga.

Latvia is not a densely populated country. Even the most popular tourist destinations are not overcrowded. You will find many off-the-beaten-path sites in Latvia. At the same time, they are not far from major cities and towns. Hence you can easily get to secluded places and enjoy your privacy here.

Latvia is a safe nordic place to go. People are reserved but friendly here. English is a widespread language. Hence communication will not be a burden. Latvia is a great place both for solo travelers and for small groups, and families. Note that in the countryside English is not that widespread yet.

Latvia and the other Baltic States are European Union countries and we are in the Schengen Area. This makes traveling here a breeze.

Latvia has also one of the speediest Internet in the world. You will find free Wifi and 4G mobile data network almost everywhere here. And the best of all it is cheap.

Try local beer, rye bread, wild forest mushrooms, traditional smoked fish and the sweet thing called "Kārums" while traveling in Latvia. You will also find great daily meals and very good coffee almost everywhere in Riga and in some other bigger cities. Yet take care of your lunch-box if you plan to travel to remoter areas outside the cities.

It is still very cheap to travel in Latvia compared to the Western European countries and Scandinavia. You will spend at least 40% less while traveling in the Baltic States compared to Scandinavia!
You may wish to take a look at Riga and other parts of Latvia in this beautiful video.
Finally, while traveling to the Baltic States you may also wish to check out things to do, see and taste in Lithuania.
Did you find this post helpful? Help others and share it!
Do you have any questions about traveling to Latvia? Do not hesitate to write a comment on this post! You can also send me a private message to rolands@escaperies.com.
In case you seek help to plan your customized adventure trip to Latvia "i-Dā" ADVENTURES will be glad to help.